Kinion Bankston (Southern Boyz)
Garrett Johnson (Brush Wold Hunter)
Joel Burham (Whitetail Fit)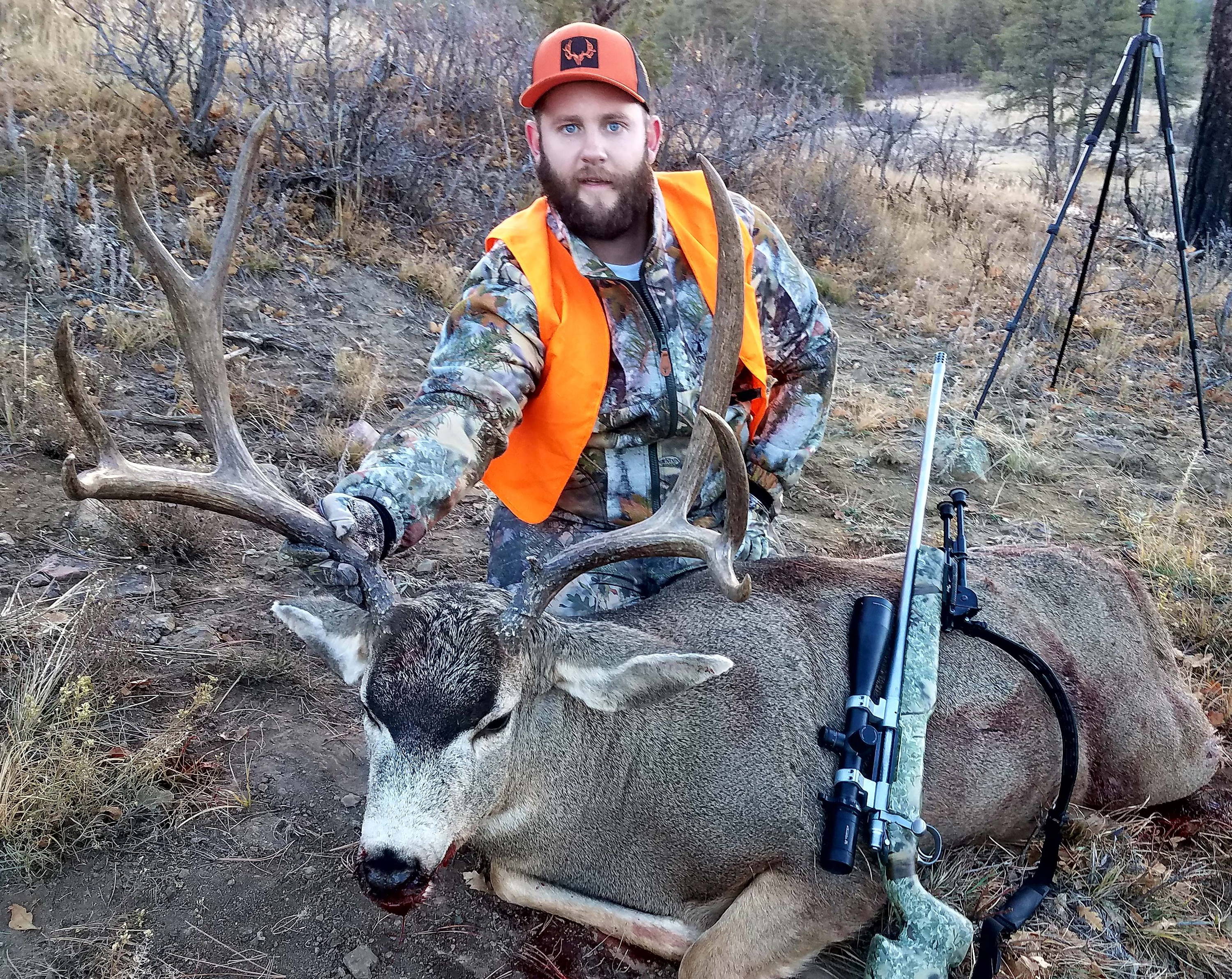 Travis has been an avid hunter and fisherman his entire life. He works to live and lives for adventure. Growing up in the Phoenix area, Travis yearned to escape the confines of city life and was fortunate to spend much of his summers in the beautiful mountains of Southern Utah. As a teenager he moved to Richfield, Utah and his outdoor passion only grew deeper.
His DIY hunting obsession has taken him from the tundra and boreal forests of Alaska to the remote desert mountains of Chihuahua, Mexico. In college he took a yearlong break from school and drove to Alaska to pursue a lifelong dream where he successfully hunted Grizzly, Black Bear and Caribou while experiencing world class fishing. Travis believes that if you have the right goal and are willing to work hard you can always make it reality.
As an attorney, Travis spent the last five years after law school helping build one of the fastest growing law firms in the Phoenix metropolitan area. But, he was not meant for city life, so he recently traded his high-rise law office in the city for a remote office in the high country of Southern Utah and is not looking back. Instead of a suit and tie, it's now plaid shirts and ball caps and he wouldn't have it any other way!
Travis is passionate about long-range shooting with his .300 RUM and customized Remington muzzleloader, but he also enjoys bowhunting. He has hunted big game and predators in most western states and has been blessed to take some incredible trophies including a giant 199" typical Mule Deer on the Utah general season muzzleloader hunt.
He has used King's products for years and enjoys being an ambassador. "This is a fantastic company that revolutionized western hunting gear and continues to innovate," said Travis. "King's offers incredible quality and superior value for a wide range of hunters. Their XKG line, Hunter Series and other outdoor gear has always served me well in the toughest of conditions."
Travis supports groups like the Mule Deer Foundation, Sportsmen for Fish and Wildlife and encourages you to do the same. He is also a member of Zeiss optics pro staff and knows from experience that proficiently using the very best equipment leads to consistent success in the field. He relies heavily on his King's Camo gear to keep him warm, dry and comfortable in on any hunting or fishing adventure.