GUIDES & OUTFITTER PROGRAM
Want to join our team of successful and respectable guides and outfitters who prefer the highly realistic and effective pattern of Realtree EDGE?
REALTREE EDGE & KING'S CAMO
Beginning in 2018, we added Realtree EDGE (Effectively Dominating Geographical Environments) to our family of highly realistic camo patterns. With an array of crisscrossing branches, limbs, leaves, and tree trunks, Realtree EDGE disrupts the human form and naturally conceals, completely erasing the human form at any distance.
With it's highly realistic hardwoods look combined with our high performing and affordable apparel, King's Camo & Realtree EDGE is the ideal formula for any midwest to eastern whitetail hunter looking for the extra EDGE.

To see new releases of King's Camo in Realtree EDGE, visit our Realtree EDGE collection. The complete line-up is available in XKG Series, Hunter Series, and Classic Series for Men, Women, and Kids.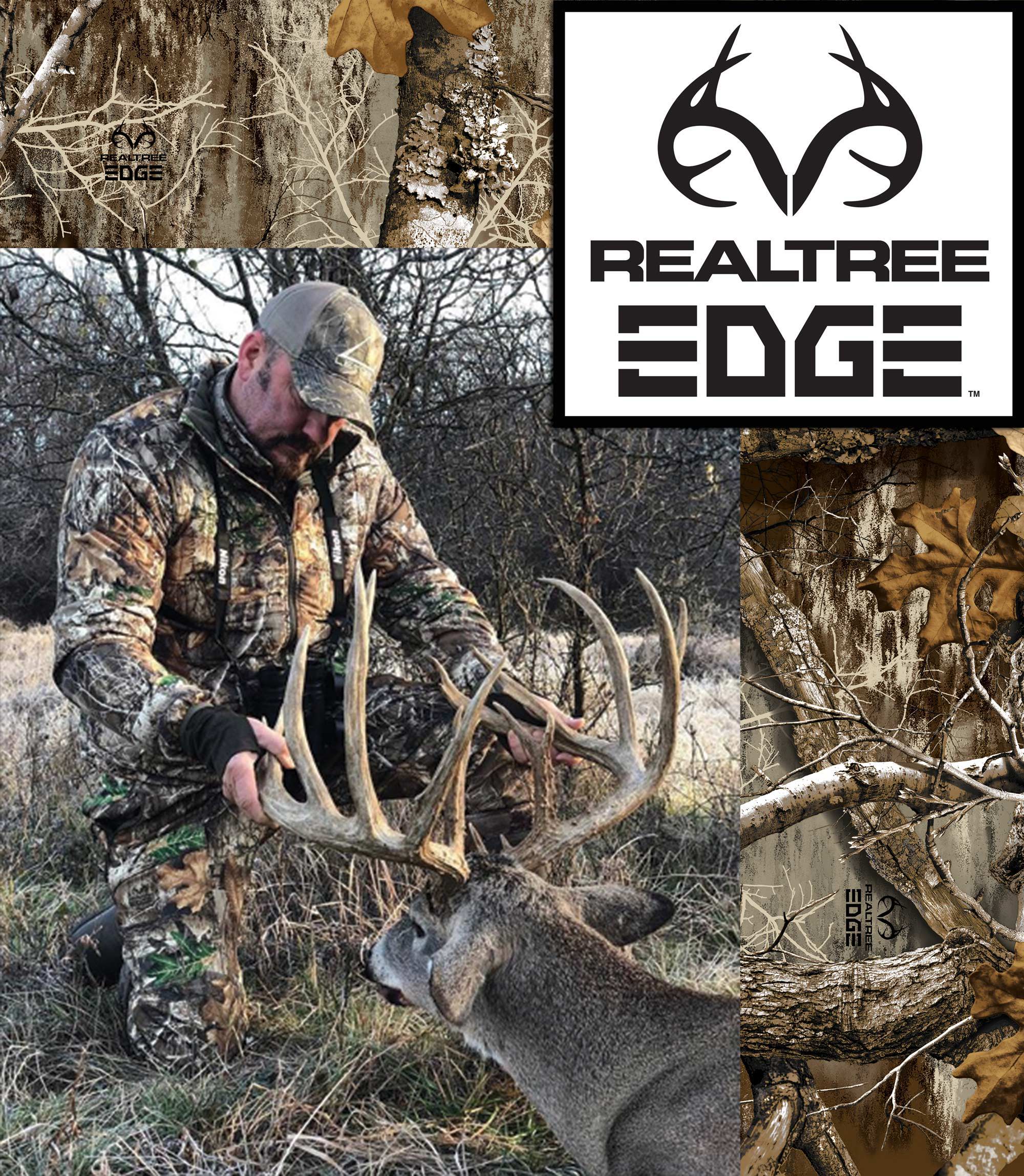 KING'S CAMO & REALTREE EDGE
Realtree EDGE is available in our XKG, Hunter, Classic, Women's Hunter and Kids lines.