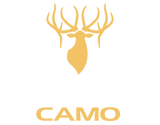 Lightweight, Realistic Camo Concealment
Lightweight Affordability
We build our layering systems for increased performance while maintaining affordability and comfort for you. Our early season selection is our lightest gear - meant to keep you comfortable with quick-drying, breathable materials in the August heat. Combined with the most realistic western camo on the market, these next to skin and light outer layers will help you hunt longer and get you closer this season.
Liquid error: product form must be given a product
LEARN MORE ABOUT EARLY SEASON GEAR
Subscribe to our newsletter & you'll get in-depth emails about our early season gear.