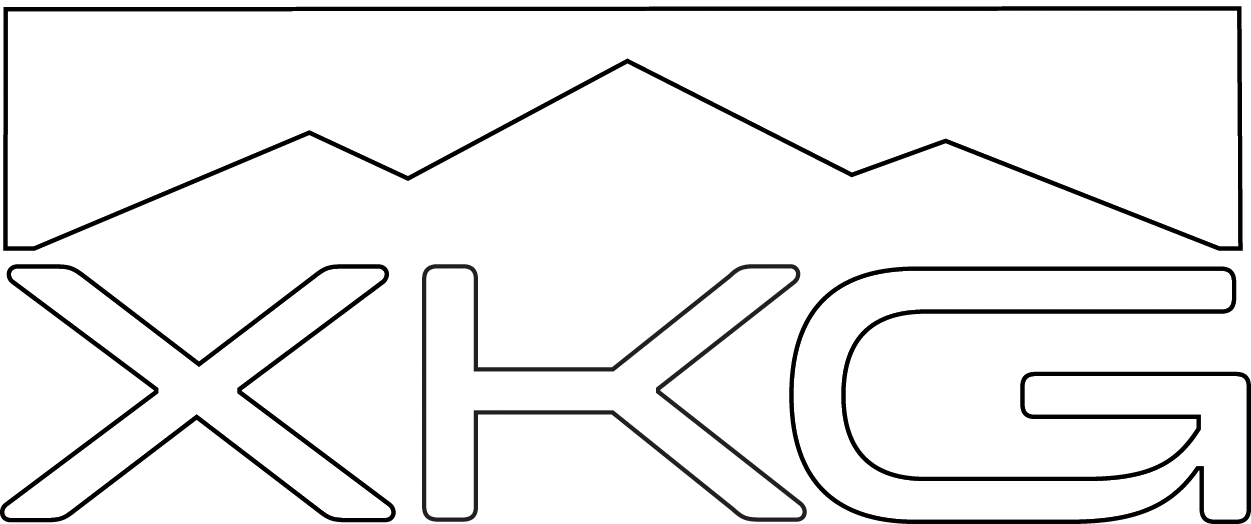 Built for the XKG Series where high-performance and affordability are paramount. This lightweight backpacking tent allows for comfortable sleeping for two hunters with adequate space under each vestibule for gear coverage. Constructed with lightweight, durable materials, this tent allows hunters to go in farther and hunt longer than ever before.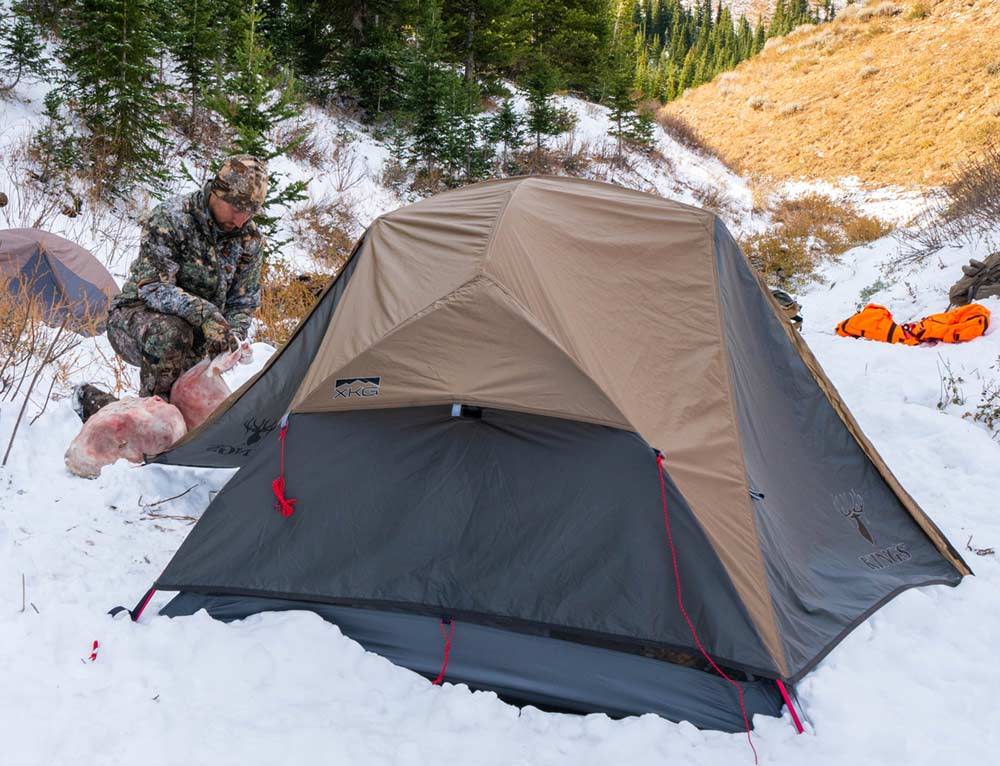 TESTED IN TOUGH CONDITIONS
During years of testing, we took this tent on summer scouting trips and high country hunts during cold months. It's handled snow, rain, wind, and everything else we've thrown at it. We've modified the design and materials through the testing process to offer you a tent that encapsulates everything XKG - high-performance gear, at an affordable price.
Image: Andrew Pooch, Director of Digital Marketing, organizes his quarter bags before they break camp after a successful mule deer hunt in Idaho.

Rectangular floor plan with dimension of 86.5" in length and 55" in width. The ceiling height is 41.5" and has a crossbar that stretches the walls out from the middle creating a roomy interior.
Our tent is 15-30% wider versus comparable 2-person backpacking tents. We designed this tent to comfortably fit two hunters and their sleeping pads and include amenities like two side doors and two vestibules to appropriately fit the label of a true 2 person tent.
Image: Joel Burham of @Whitetail_Fit shows the spacious floor plan of the XKG Summit 2P Tent after set-up to start a Nebraska turkey hunt.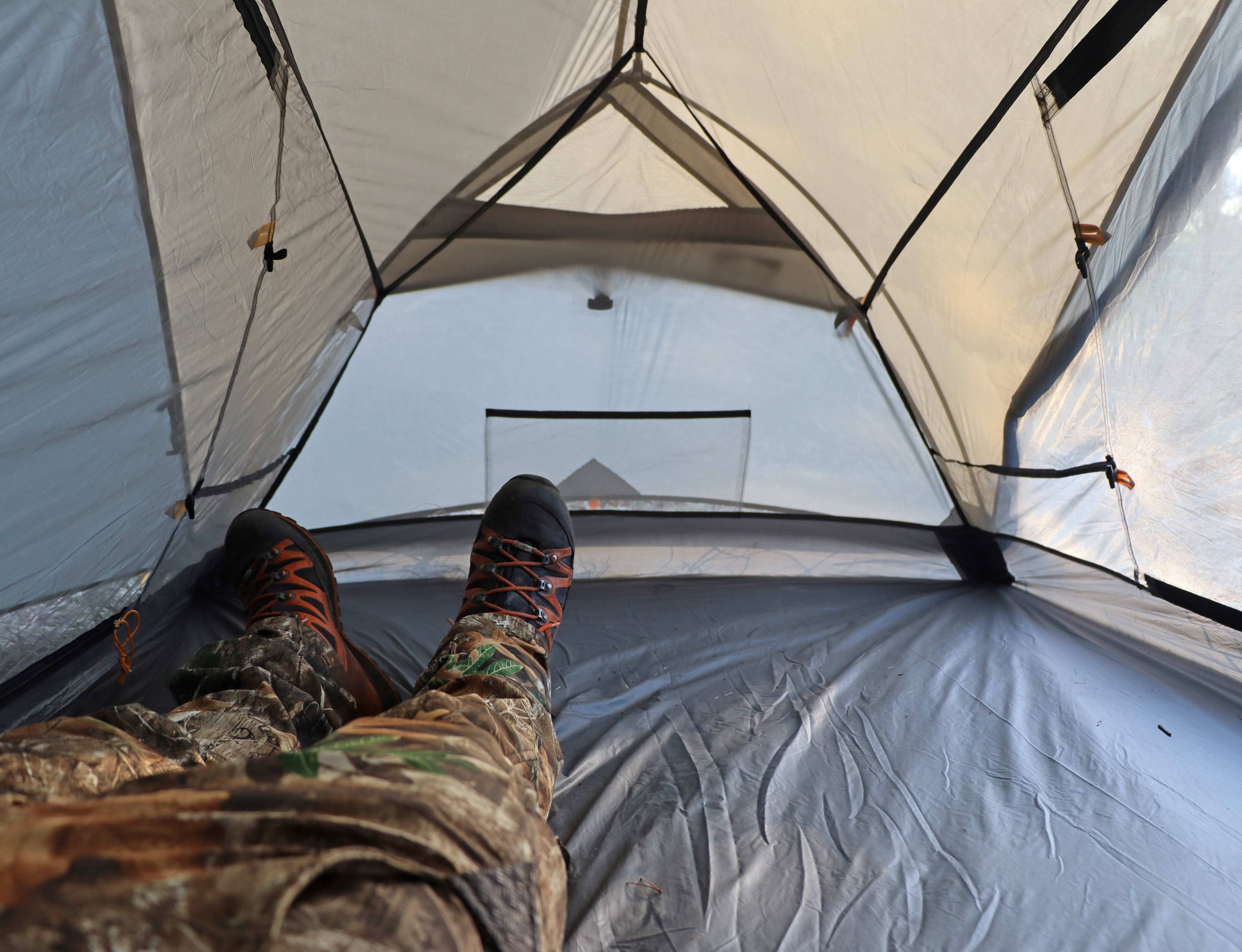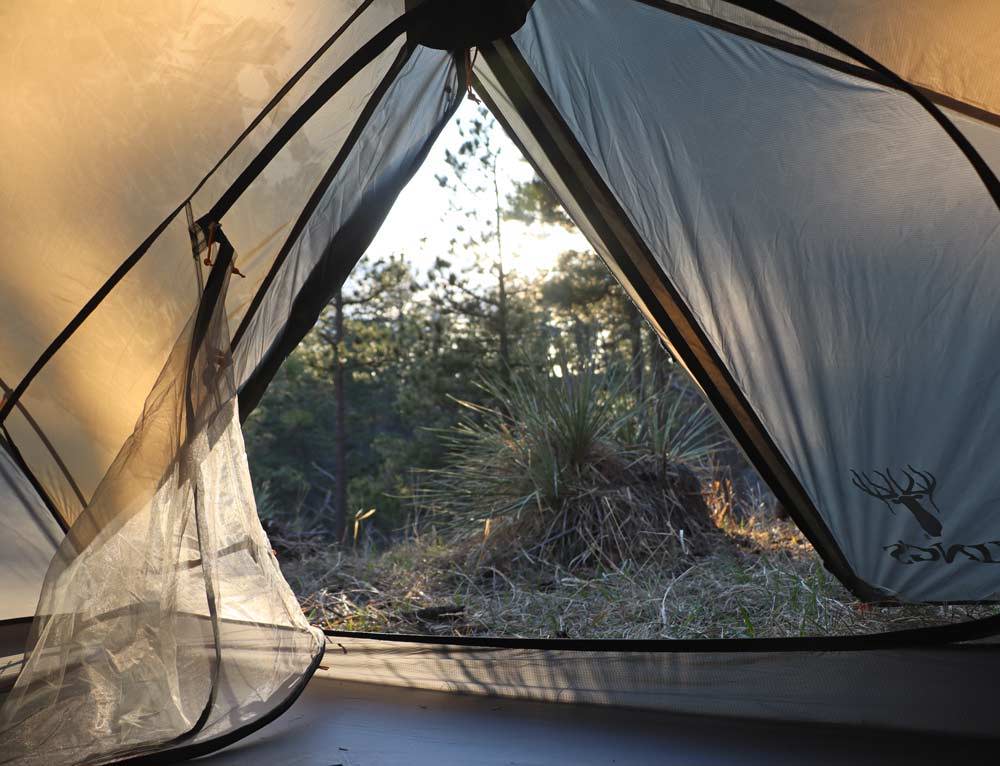 Through our years of development, we identified key frustrations with current tent designs and made solutions. You'll find from the two-way zippers, reinforced pressure points, two doors, ultralight minimum weight, bright and reflective cord colors, to the included footprint, we built a tent to help you succeed in the field.
Image: Joel Burham shares one of two door entrances and vestibule. Each side has a mesh two-way zip door and vestibule area to store gear. No more climbing over each other to get in and out of the tent!
2 Lbs. 13 oz. Minimum Weight (Rain Fly, Footprint, Poles)

4 Lbs. 11 oz. Total Packed Weight (Stakes, Poles, Rain Fly, Tent Body, Carry Bags and included Footprint)

Rain Fly: 20D Nylon Ripstop 2 Sides Silicone PU 2000MM (1 lb. 5.3 oz.)

Tent Body: Poly Mesh Walls & Ceiling with 40D Nylon Ripstop PU 3000MM F/R Floor (1 lb. 4.5 oz.)

Footprint: 210T Poly Ripstop PU 1500MM F/R (7.4 0z)

Poles: Aluminum 7001-T6 Diameter 8.5mm (1 lb. 1.2 oz.)

12 Stakes: Aluminum 6061 Y Shape (Total 3.4 oz. | .2 oz each)

4 Guylines: 2mm PP Nylon (Total .8 oz. | .2 oz each)

Carry Bag (1 oz.) | Poles Bag (.4 oz.) | Stakes & Guys Bag (.2 oz.)


YKK Zippers & Nylon Pulls

Reflective XKG & King's Logos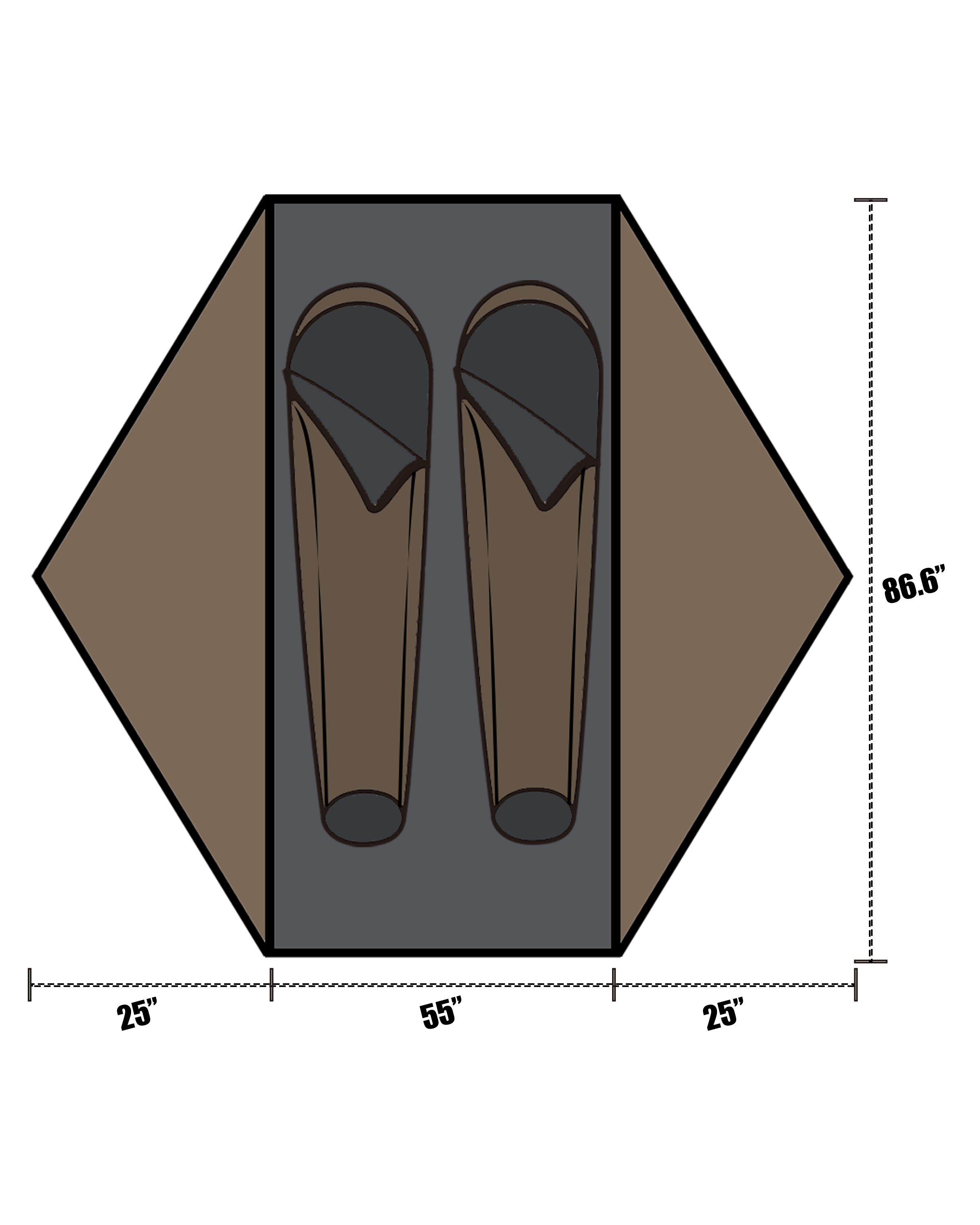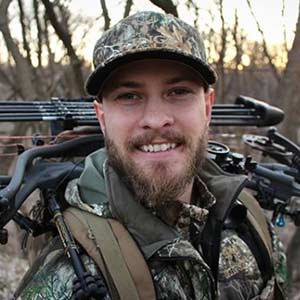 Joel Burham of @Whitetail_Fit
"I used this tent on a western Nebraska turkey hunt and I couldn't be happier with it! From set up to tear down, it has every feature you could want in an efficient, lightweight 2-person tent.
With two side vestibules, there is no need to be crawling over someone to get in and out. It has convenient pockets integrated into the mesh of the tent for convenient storage. The rain fly has clips that attach to each corner of the tent for a painless set up. It also has tension straps to pull the rain fly taut. It even comes with a lightweight thermal barrier that goes down on the ground first - no more carrying tarps or Tyvec.
Overall I was VERY pleased with this set up, and will be recommending it to all my hunting buddies. Great job with this one, King's!"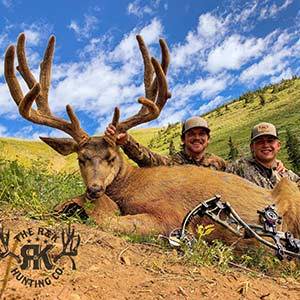 Matt Lee of @UtahSportsmen
"I am impressed at the versatility of this tent. You can run just a footprint with the rain fly and trekking poles for an ultra lightweight scouting tent or you can run the footprint with the main body single wall of the tent as a nice baby tent to get away from bugs if you are not suspecting any weather. If you're going on a backpack hunt, I'd recommend taking the entire system for protection against all elements.
I love the two doors - one on each side so you do not have to climb over your camping partner! Two large vestibules makes storing your gear in a weather-tight locations a breeze.
I will be running this tent exclusively most this year! Super pleased with the tent and for the price it cannot be beat!"