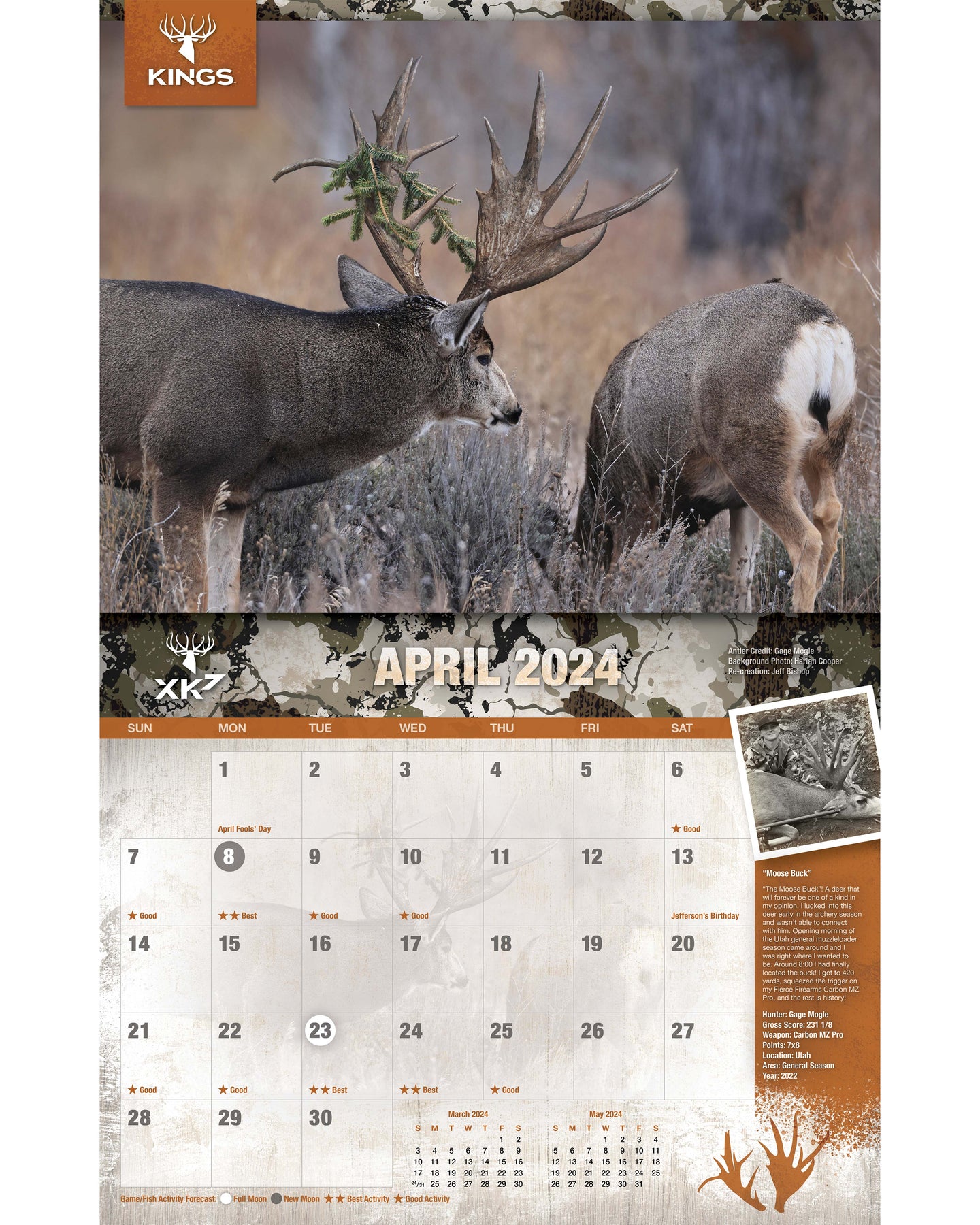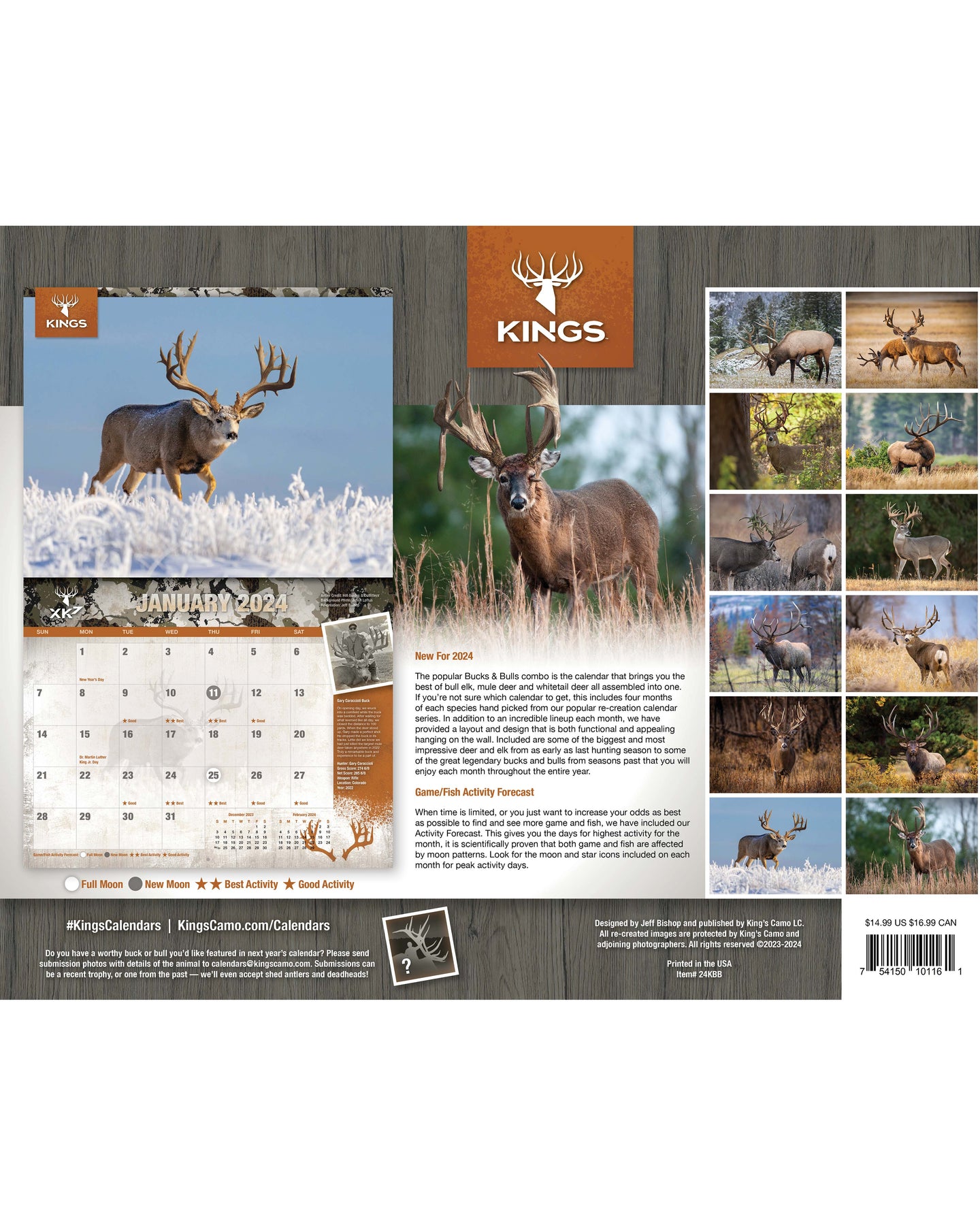 2024 Kings Bucks & Bulls Calendar
24KBB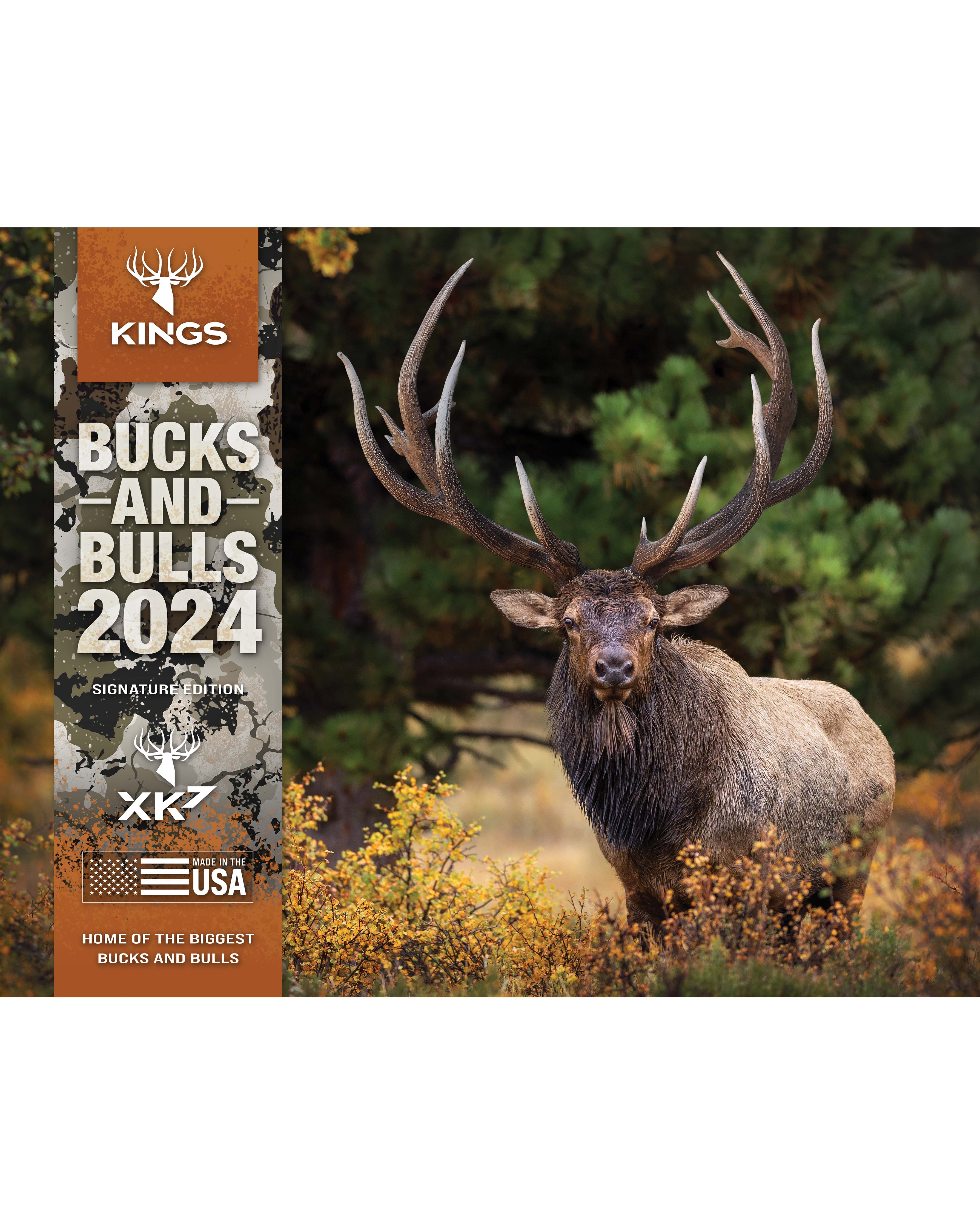 An Impressive Assembly of Mule Deer, Elk and Whitetail Deer (4 each)
Record Book Deer & Elk
Updated Layout for Optimal Calendar Use
Exclusive Background Photo and Info on Each Buck or Bull Featured
Kings camo accented pages
Includes updated Game/Fish Activity Forecast
Dimension: 14x11 closed, 14x22 open
12-month calendar
Quality paper with matte finish on inside for writing
Custom re-creations of record class deer and elk
Includes background information about each animal featured


New for 2024
The popular Bucks & Bulls combo is the calendar that brings you the best of bull elk, mule deer and whitetail deer all assembled into one. If you're not sure which calendar to get, this includes four months of each species hand picked from our popular re-creation calendar series. In addition to an incredible lineup each month, we have provided a layout and design that is functional and appealing hanging on the wall. Each page includes Kings Camo accented pages with King's original camo XK7 pattern. Included are some of the biggest and most impressive deer and elk from as early as last hunting season to some of the great legendary bucks and bulls from seasons past for you to enjoy each month throughout the whole year.
Game/Fish Activity Forecast
When time is limited, or you just want to increase your odds as best as possible to find and see more game and fish, we have included our Activity Forecast. This gives you the days for highest activity for the month that is scientifically proven that both game and fish are affected by moon patterns. Look for the moon and star icons included on each month for peak activity days.